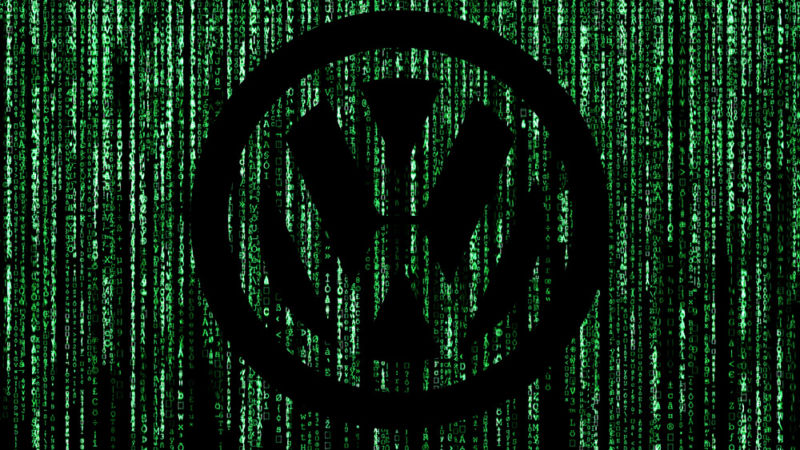 In 2019, Volkswagen Group had a bold plan. After proving that it made sense to use a few common architectures to design a varied range of vehicles across multiple different brands, it decided to apply that same approach to software. It set up a new division and moved the entire VW Group's software development under that roof, with a mandate to create a new unified automotive operating system for future VW Group EVs.
In fact, the division had to work on three different systems simultaneously. Called E3 for end-to-end architecture, E3 1.1 would be the software to run on VW Group's MEB platform for mass-market EVs. Cars using this software are now on the road, including the VW ID.4, Audi Q4 e-tron, and of course, everyone's favorite, ID. Buzz. E3 1.2 is destined for more upmarket EVs from Audi and Porsche, using the upcoming PPE platform. And that unified OS, called E3 2.0, would show up mid-decade in a new, unified platform across the entire VW Group.
It hasn't exactly gone smoothly. In 2020 VW replaced Christian Senger as the head of the division—called Car.Software.Org, now called CARIAD—with Dirk Hilgenberg. By 2022, problems with CARIAD's development and buggy software for the launch of the ID.3 and ID.4 EVs saw VW Group fire its chairman, Herbert Diess, along with multiple reports of delays to future group vehicles, including the electric Porsche Macan. The division cost VW Group more than $2 billion last year in the process.
Still the right move
"The idea is still right, but of course, as you have seen, we've gone through the storming phase, a norming phase, now you know, having to deliver in the performing phase, but it's what you would expect," said Hilgenberg, CARIAD's CEO.
"So, yes, that was the right decision, taken on very bold and very decisive, while also bearing in mind the big backpack on our shoulders. The task was at a time on the MEB, what we call now the 1.1 software on the ID, and we have gone through those teething problems—the platform stability, with the rollouts, with OTA working fine now with the new updates, pulling vehicles into the workshops, making sure they get upgraded with minimal invasive impact to the customer. So, lessons learned about the brand side as well as CARIAD," Hilgenberg told me.
Then there's E3 1.2. "The other big package in our backpack is the Premium Platform Electronic [PPE], which is being developed as we speak, and we are, I would say, in the final stretch; we can see the finish line," he told me.
E3 1.2 sounds like quite a step up from E3 1.1. "There's much more complexity in there, of course, for premium vehicles with more functionality, but again, also looking into over-the-air updates, sensor belts massively enhanced—which will be important to deploy the driver assistance function," Hilgenberg explained.
"More safety for the customer, more catering for data, which we can use for not only crowd data but also for services, which are anticipating—you know, the road has a curve, there is fog there coming up, there's a big accident—so with connected vehicles you bring information back into the vehicle. The vehicle, the companion, tells you, 'Hey, you got to be careful,' the driver assistance system says, 'You got to take over you have to be alert.' So, it is the evolutionary roadmap on the ADAS stack, really materializing through 1.2 in a different way," he told me.
Don't triple jump before you can walk?
Developing a pair of electronic architectures simultaneously sounds like an already big job, without adding the burden of building E3 2.0 as well. "In the last two years, we embarked on 2.0 at the same time in parallel, and that proved to be very demanding; you have a very demanding timeline to fulfill with the SOPs of the brands and in parallel and you work on the next big thing where a lot of people came and said 'Hey, I want to be part of that,'" Hilgenberg told me.
Now, E3 2.0 has been pushed back from 2026 to 2029. As a consequence, the SSP platform will arrive several years later than scheduled. "We have taken a little bit of what we call triple jump, one jump, one after the other. So 1.1,1.2, and 2.0. We shifted 2.0 a little bit; we make sure that the PMTs—process member tools—are fully implemented and then focus on the SOP of E3 1.2, and then take the next step," Hilgenberg said.
Two cultures
Setting up CARIAD has meant combining teams working in Santa Clara, California, with those doing more traditional automotive software development in Germany, doing the systems integration for ideas and features dreamt up in Silicon Valley.
"It's not as simple as, for example, in a smartphone. That's why the picture of a smartphone on wheels is not quite right. We have ASIL level-D. We have a driving machine which can harm people outside or inside the vehicle. And we have to take a completely different safety stance there. And that's why you need both worlds. You know, you need the software crowd understanding what the word homologation means. And on the other hand, you need the engineers to really understand that, to comply with these rules and make it happen at the SOP, certain traits are also required. And I think that, that works really well," he explained.
Androids everywhere
As we've reported previously, CARIAD is moving to Android for its next infotainment system, offering the different brands in VW Group a system with maps from Here, Google point of interest data, and localized business information from Yelp natively, as well as Google automotive service integration. The move to Android, as with many other OEMs, is because that's where the app developers all are, with a VW App Store alongside the Google Play Store.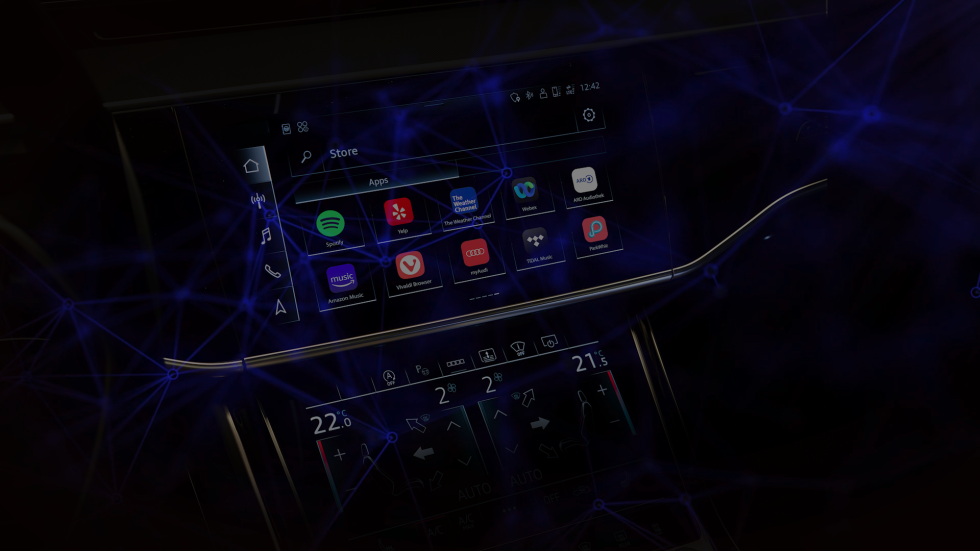 "We want to stay on the certification level. So that means as minimally invasive for developers to say, 'Hey, I actually would like to be in the VW store because you know, 14 million connected vehicles already right now. 40 million by 2030...' There's some business to make, you know, and it's not much work to curate that in there," Hilgenberg told me.